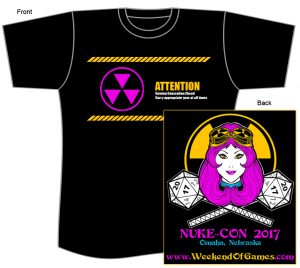 Second in the series about Nuke-Con's Mascot Team, we bring you – – Magenta!
Pre-orders are available.
Not seeing a size you need? Want a hoodie or long sleeves? Contact us about a special order.
We'll have a few shirts for sale at the convention, but last year's portrait of Dunjin Diceroller sold out on Friday evening. Make sure to order a Magenta t-shirt now!